Gosh, I really want to go to

Japan

NOW!
( ̄ー ̄)
Their fashion is to die for!
☆
☆
☆
☆
you can click on the images to enlarge.
I love the coat styles so much!! I'm not sure, but I think I saw some of these jackets in Banana Republic before. (O_O)
かっこいいー!!!〜じゃ、ショピングの時間!!新しいジャケットもう買いたいんだー!
*(ー。ー;;)*
The girl on the left >_< I like her white coat. So pretty! Right?! :)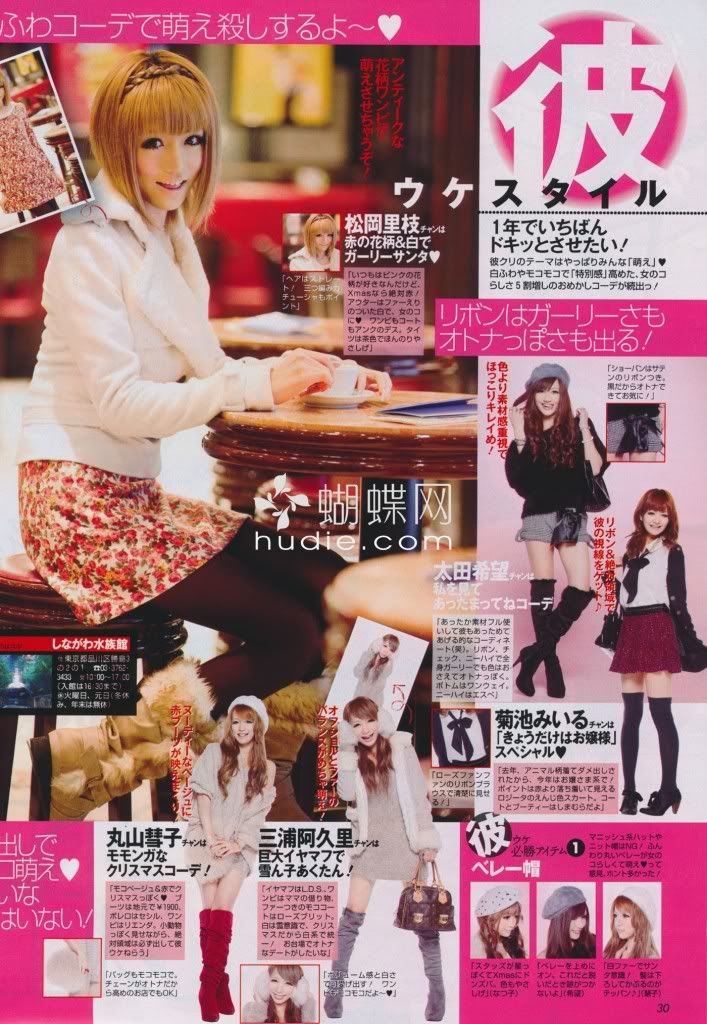 Her hairstyle is very cute! :D I might want to copy her hairstyle... or maybe the girl below her (long hair)... maybe just maybe.
The "trend" coats in Japan right now @_@ I wannnt.
THE CAKE-------- YUMMY!!!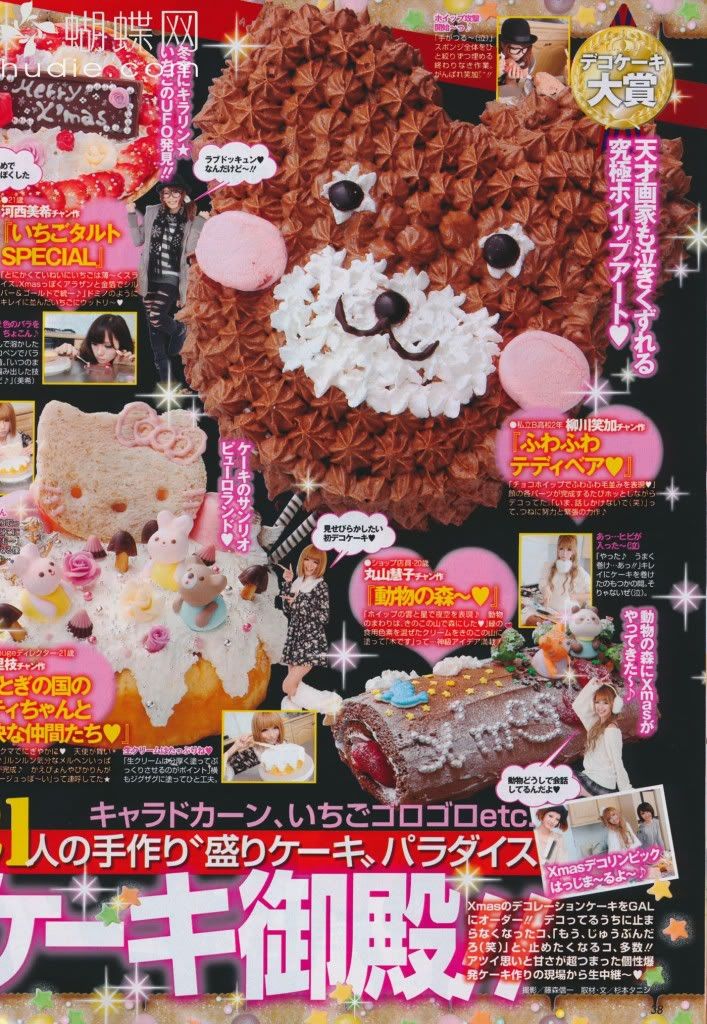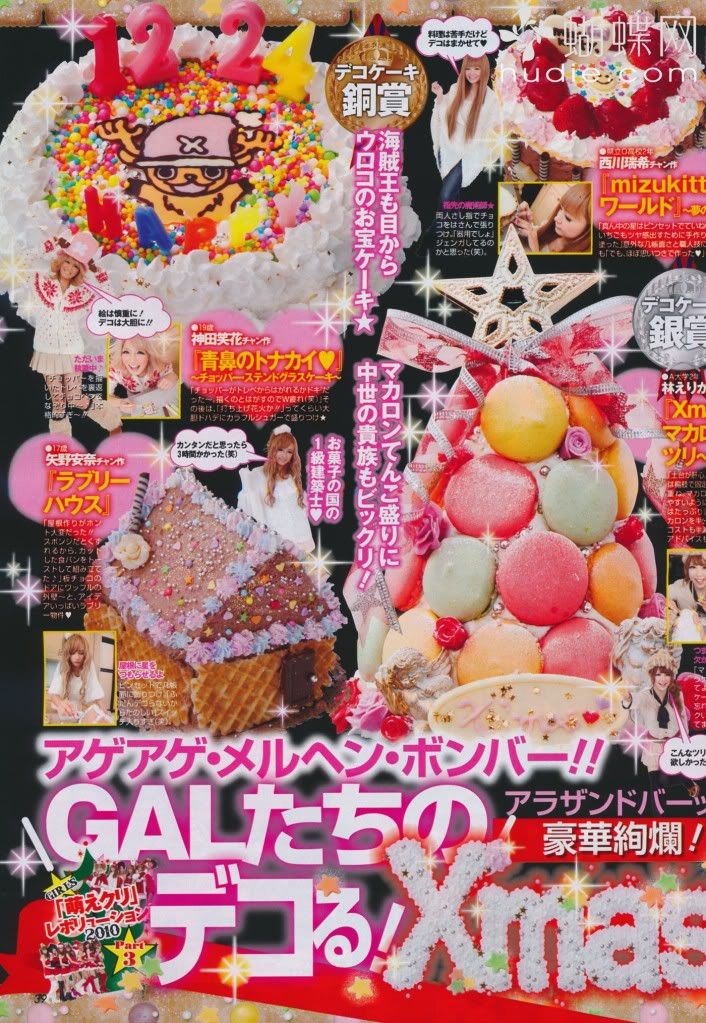 Also, have you guys ever heard of
LYCEE?
:O It looks very tempting... I want to buy it...
When I buy my own, I'll post more about it...
Check out this blogger:
CLICKCLICK
These are her pictures.
NOW MAKE UP TIME--------- :)
I REALLY LOVE LEARNING FROM THEM<3
Okarie Winter Style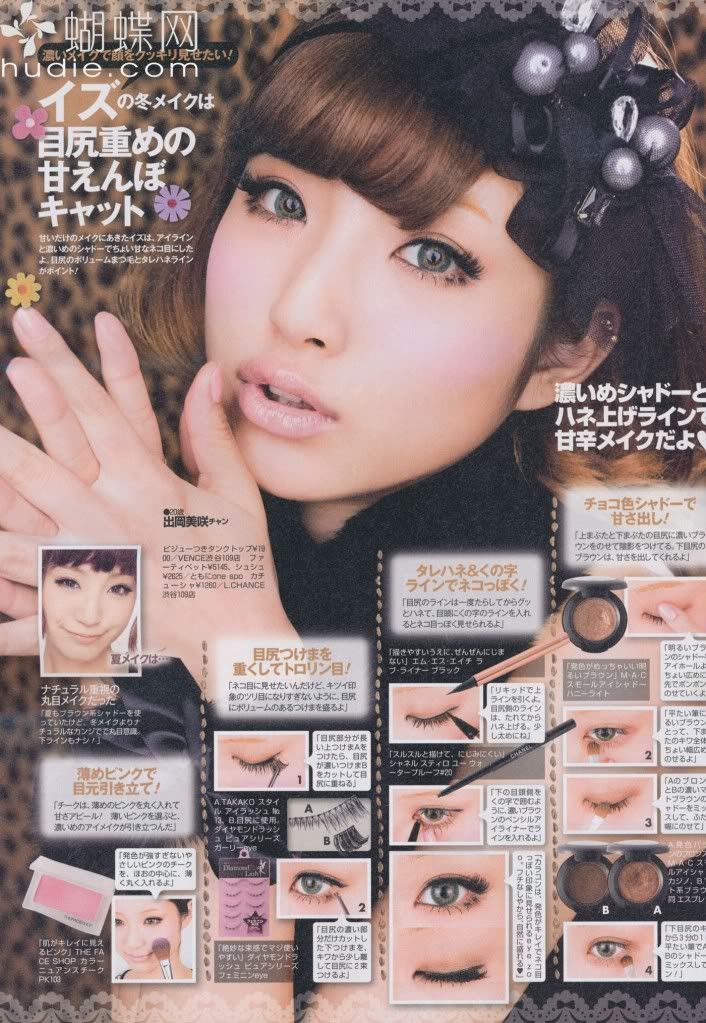 Izu Winter Style
Kumikki Winter Style (I dont really like it T_T)


Mizukitei Winter Style - Very pretty!
ANYWAYS------------
Do you want to see the rest of the November 2010 Popteen?
There's like 260 PAGES, I will not show them all here. Crazy crazy bandwidth.
CLICKCLICK
Please support and buy the magazines.
Do not hotlink. It's for your own view ONLY.