So
I've been so
busy
these past few weekends, with a mixture of laziness as you all know. But I've been meaning to blog, of course. I just didnt have the time to do it... *
excuses
* Anyways, I got myself some really nice swags (I think). I REALLY WANT TO BRAG IT HERE
MWAHAHAHA
.
JP
. Just sharing. Also, of course, give them some of my unbiased, honest input about these hauls.
On January 27th
, my baby boy
Jerry
turned 22! (I'll post the pictures up later) I gave him the "Up" Theme surprise birthday party. I love that movie! zOMG. He's definitely getting old. But who am I kidding? I'm catching up in
9 months
. I felt that when you're in the
double deuche,
you're at the perfect age. You're not considered to be the
noob
in the roaring-20s-age. Also, people wont say, "
Aww, she's just turning 21. How cute. Still such a baby!
" (IMO) I don't know what you guys believe, but I think being 21 is the sh*t. Pardon my lingo. Yaddah Yaddah Yaddah... Enough with the chit chat and
LET'S SEE WHAT I'VE GOT IN STORE FOR YOU GUYS TO SEE!
❤❤❤❤❤❤❤❤❤❤❤❤❤❤❤❤
HARAJUKU
The full view of the bag
When you open it...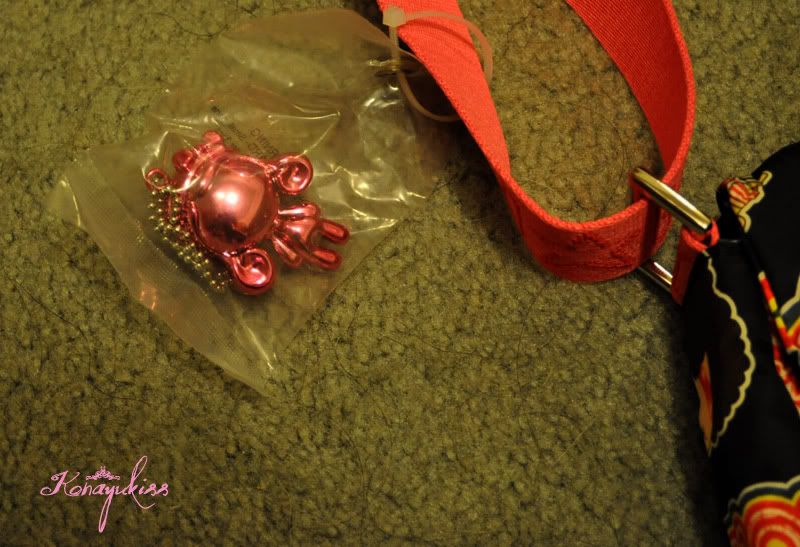 I got her! I wanted the Asian one... :(
The inside
WHAT I THINK
:
I like it
! I'm biased of course. The bag itself feels very silky. The velcro is shaped into a heart. SO DARN CUTE. I personally don't like the belt hanging down. It's just too long of a stretch.
I went to the Guess store in SF last week and saw this sandal! So kyooot.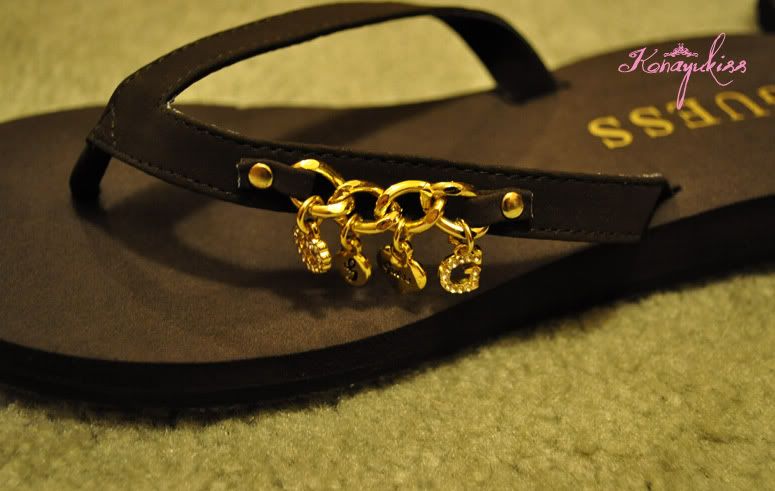 Look at those charms, EH? ;)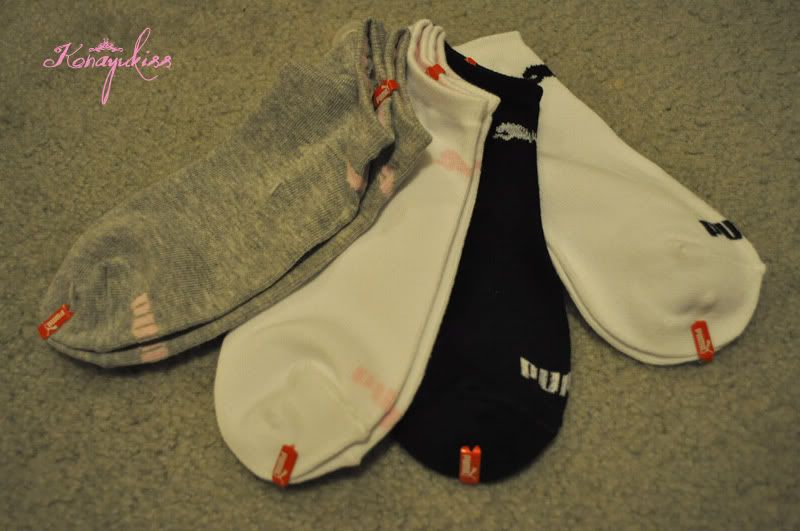 Dont you guys LOVE PUMA SOCKS? SO CUTE & STYLISH. I got it for $3!
BCBG!

Close up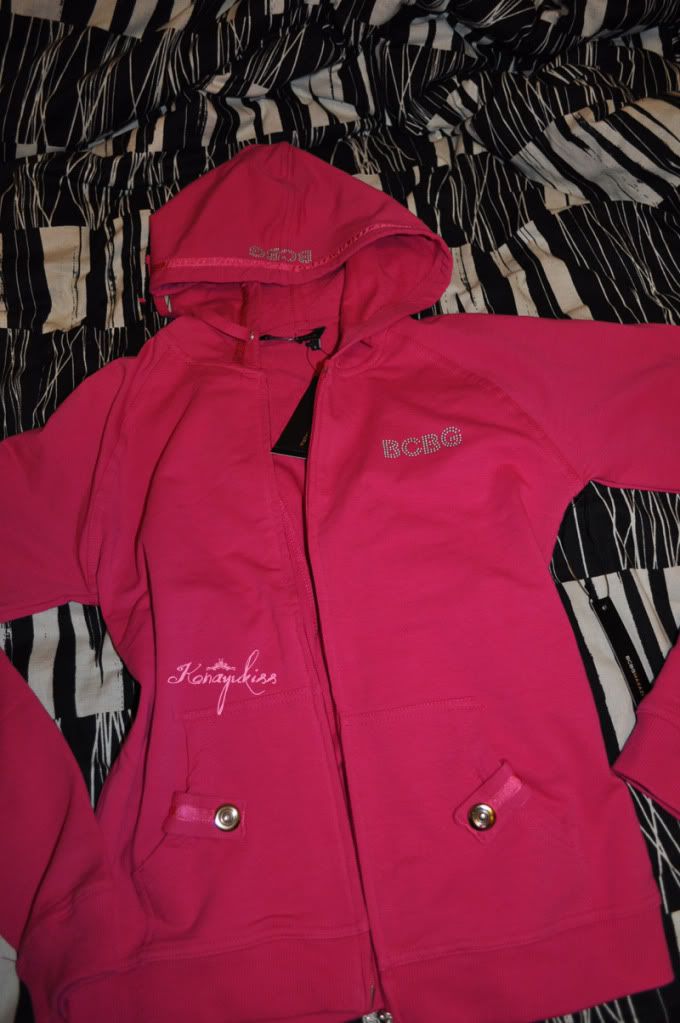 Close up full length

Have you heard of ADRIENNE VITADINI?
I've personally have never heard of this brand.
I went to Nordstrom and saw the beautifully-made suede jacket captured my attention!
It feels like Juicy Couture "jacket" *somewhat*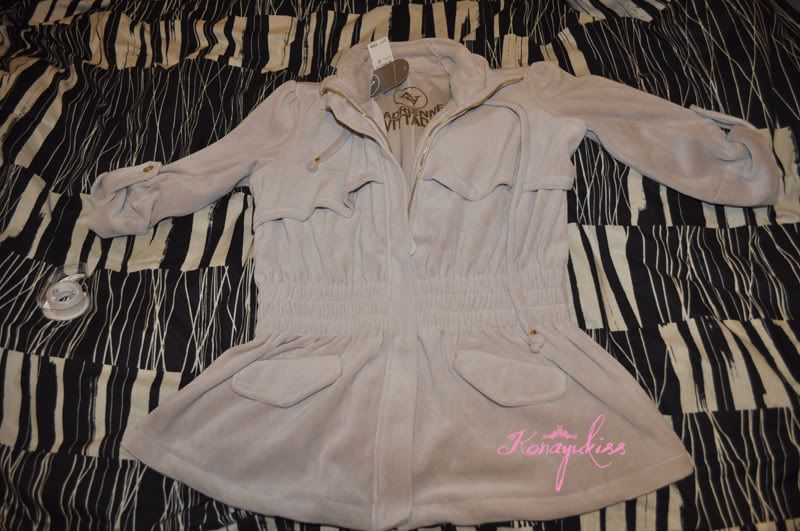 Here's what it looks like full view.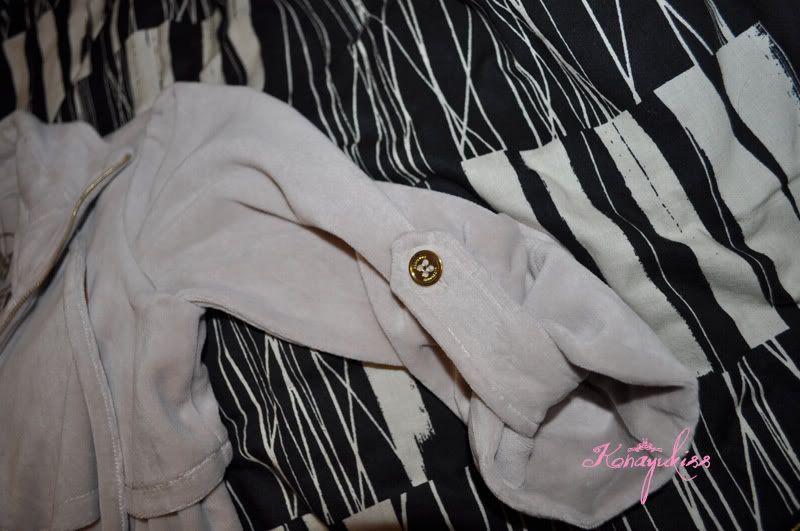 Here's the arm (it reaches to my elbow)



The zipper looks cute!



The logo sketched on the back.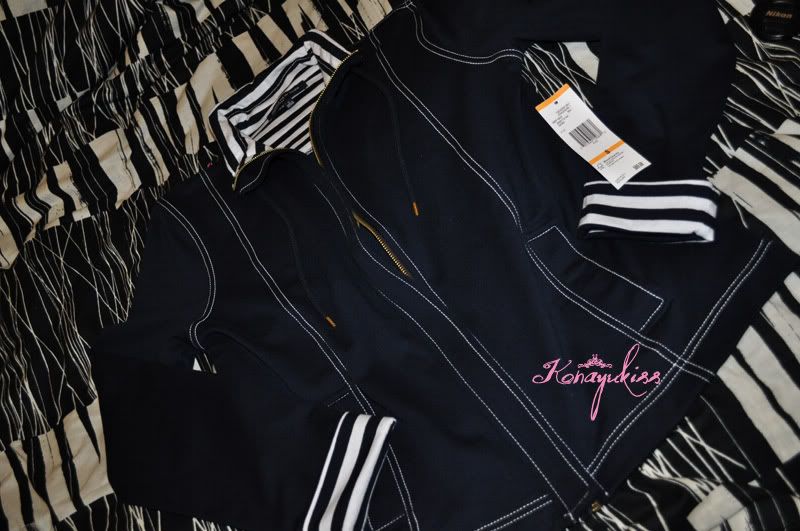 The full side-view
The full view (center)
I like the style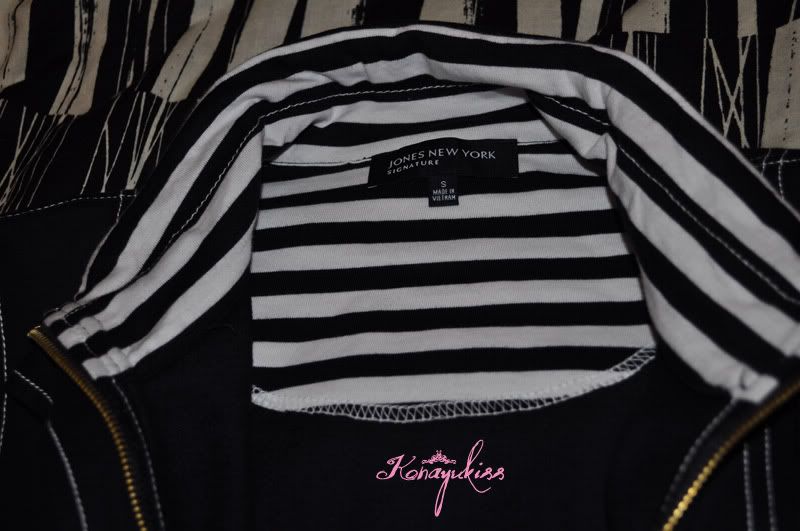 Of course, the close up.
I don't know what brand this is. I saw it @Nordstrom clearance rack!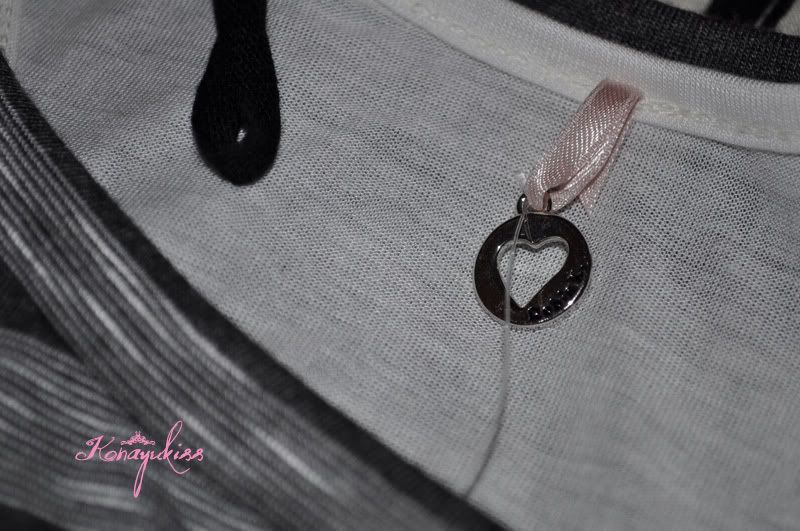 I like how the tag is made of a heart-tag. So cute!
NOW FOR THE STUFF I WANT TO REVIEW: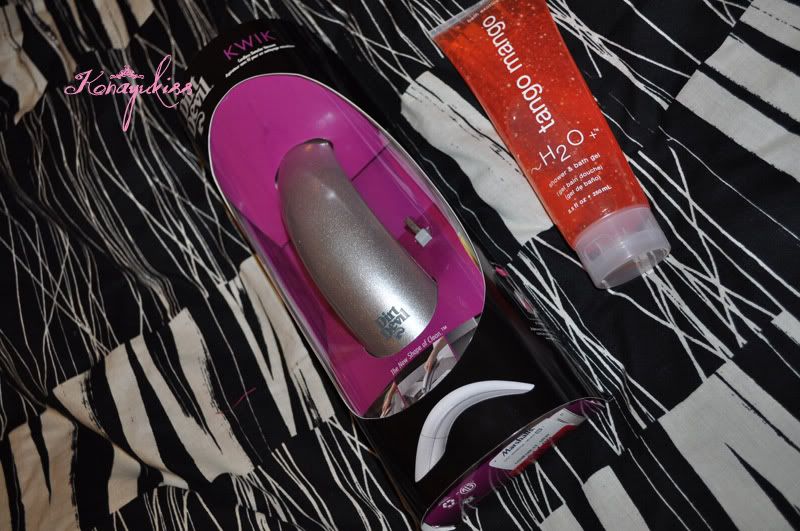 Went to H2O @SF & Stop by at Target

The tango mango smells so good!
I love the beads and the feel of it when you finished showering.
You can buy it here from h2o site: link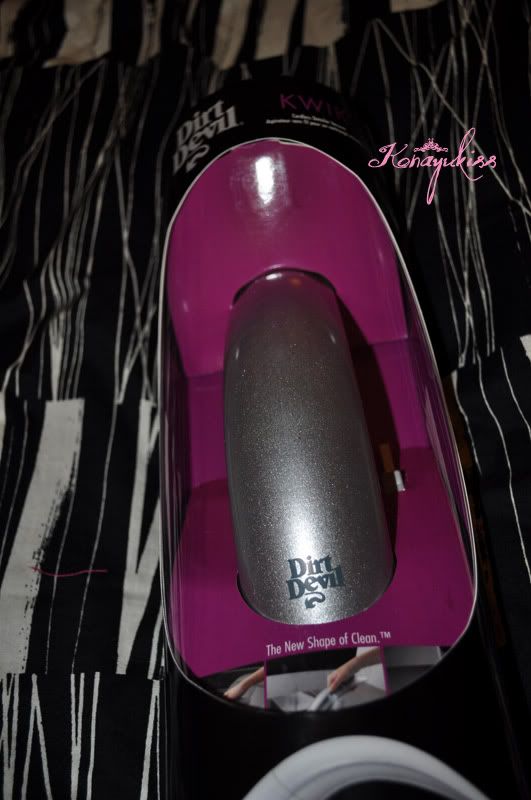 You can buy it here: link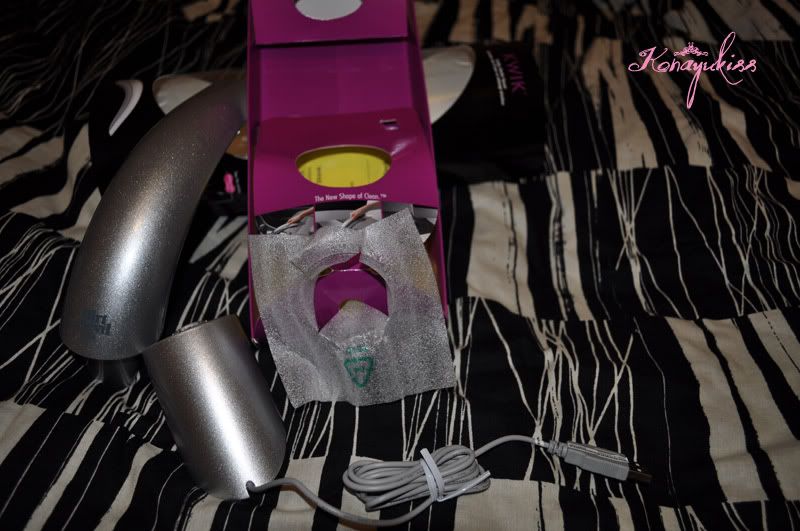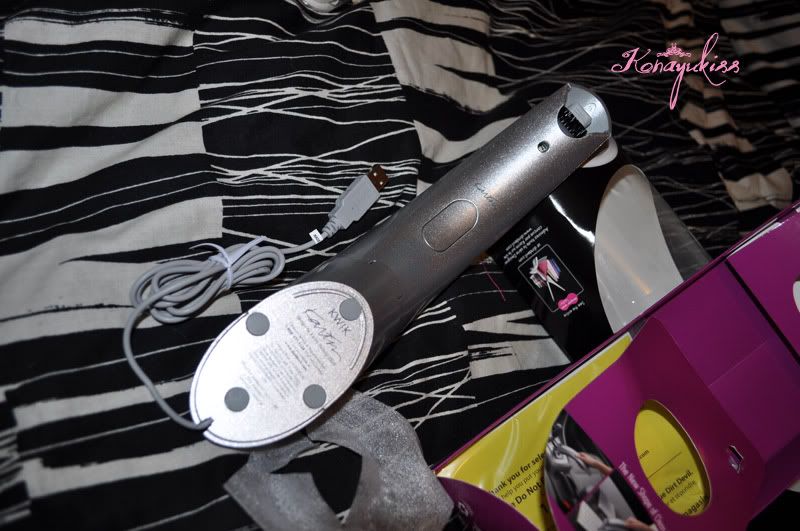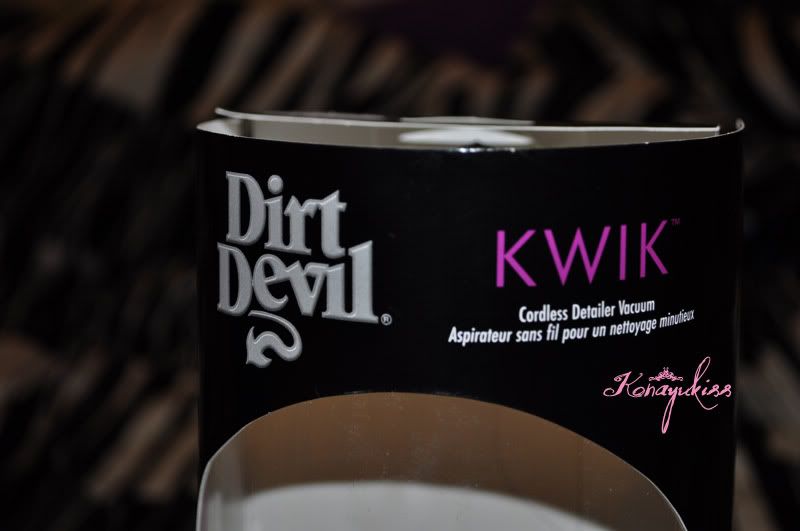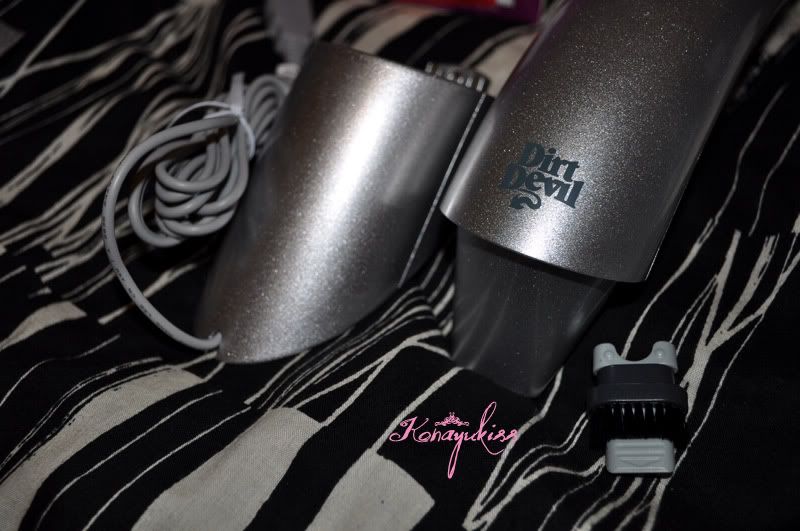 I, personally, do not like nor want to endorse this mini vacuum.
I like the compactness of it.
Other than that, it's not worth the money. It's not strong. It's definitely only good for office "dust". I bought this for my car- you know how car sometimes gets very dusty; *beats me*- and it barely sucks up anything. Plus, if you think dirty, it kind of looks like a "" toy. The shape of it makes it look so wrong. I'm okay with it, but I don't love it.

I got this @CVS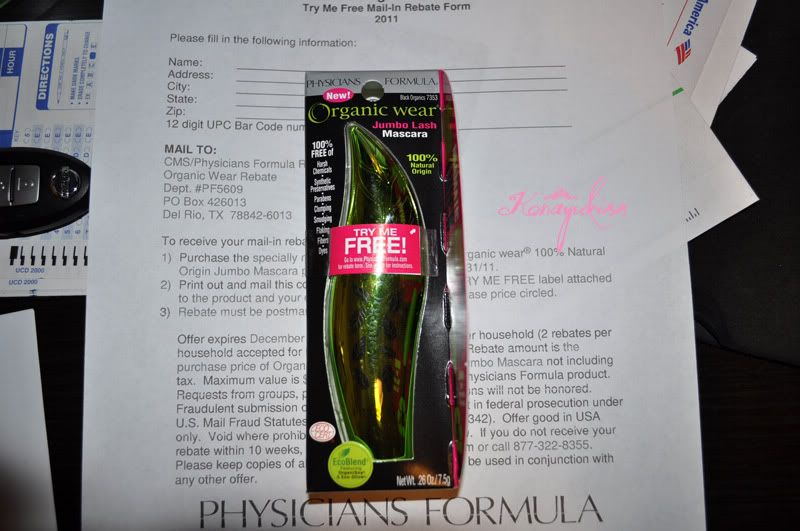 I saw "TRY ME FREE" sign & I'm a sucker for it.
If you get this & you want the rebate form:
CLICK HERE
Or direct link to site: LINK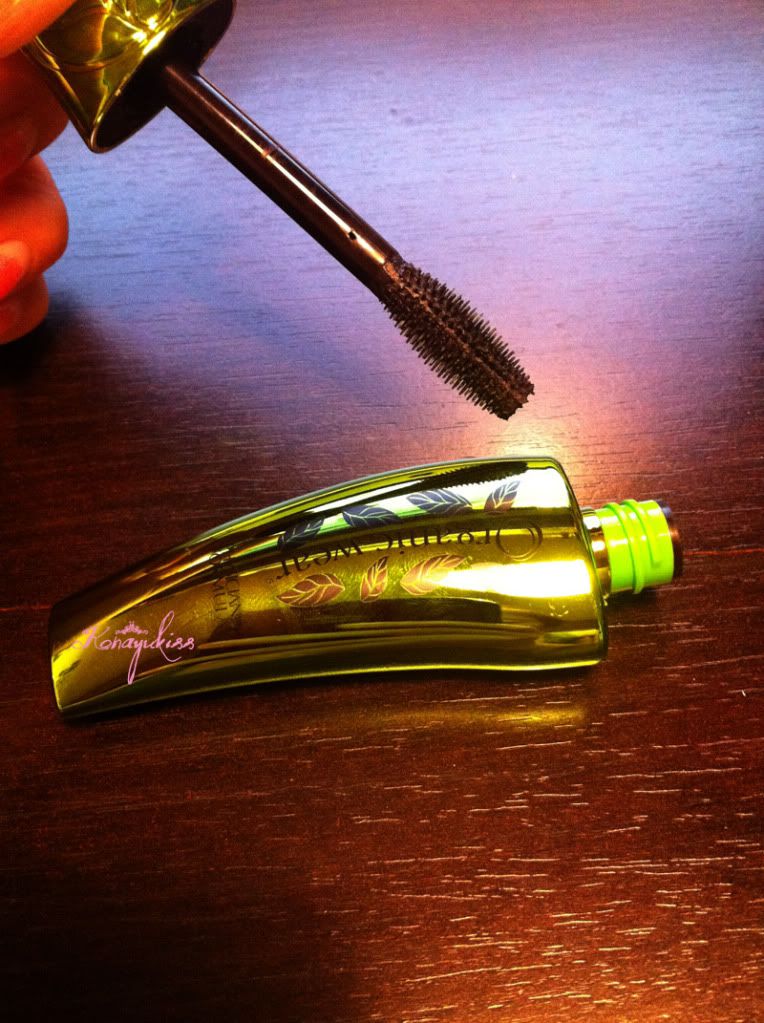 I think the "brush" feels a bit too rough. I like it when it could contour to your eyelash.
But that's just my opinion. See if you like it- try it! It's free.



This is how it looks like. The eco-friendly "mascara" lol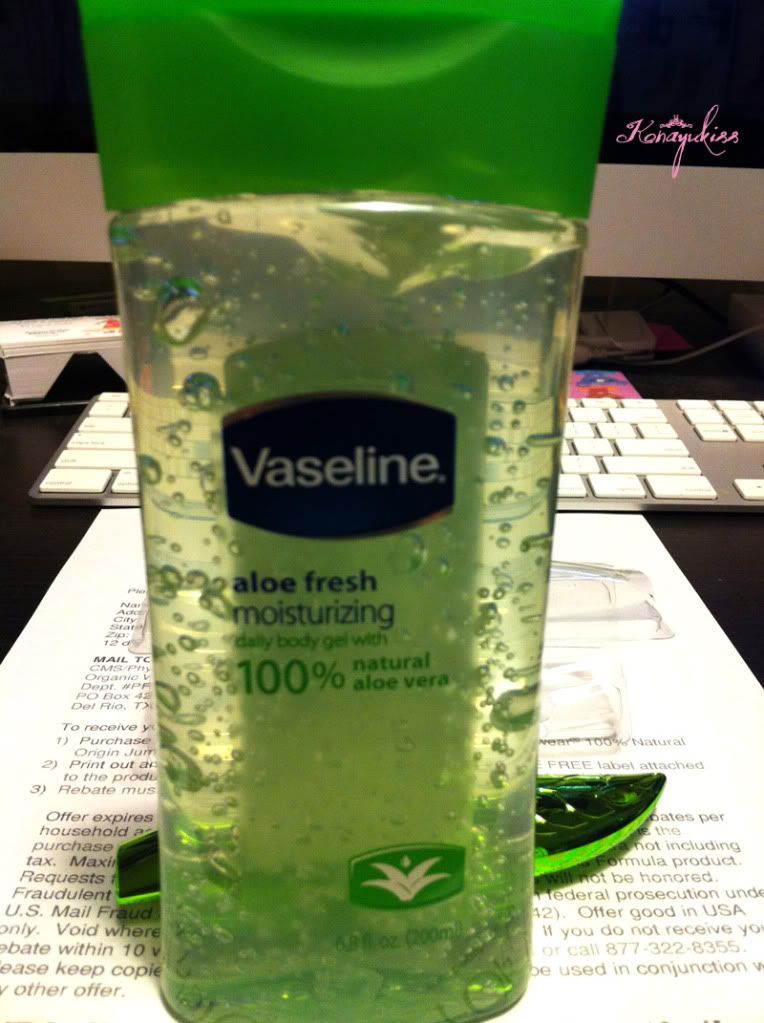 IN THIS COLD WEATHER: I LOVE TO USE VASELINE.
Especially the Aloe Fresh moisturizing lotion. It makes your skin feels smooth and keeps it away from being too dry *darn cold weather*. Trust me, it's one of the best lotion to put (smell good too!). As you all know, Aloe Vera is very good for your skin. And for that very reason, Vaseline made it "100%" natural.



You know how cold weather can sometimes irritate your skin?
It over dries your skin to it's weakest potential to protect yourself from damage :( After irritation, I sometimes get pimples/zits... URGH. This is how I maintain my skin so it can "minimize" breakouts. I've got Neutrogena 2-in-1 for night time, before sleep. And the to-go, I bought elf zit zapper- not the best, but it's cheap (just $1 LOL) & works pretty well (at times).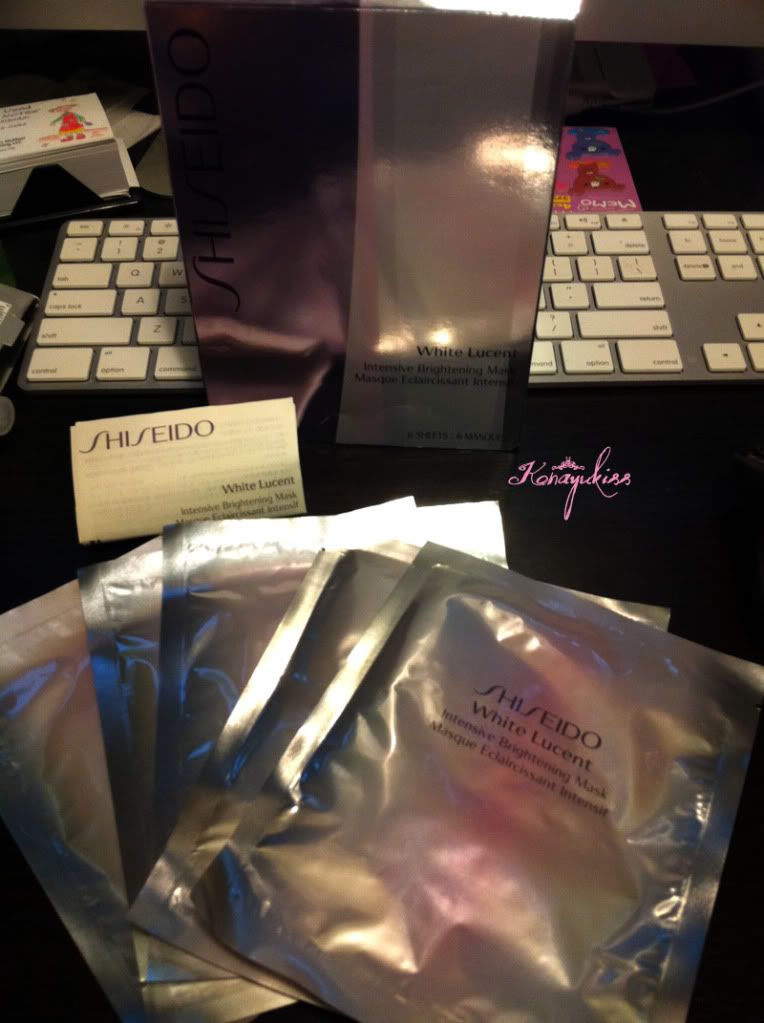 AND WHAT ABOUT YOUR YOUTH-SKIN?
I use Shiseido's White Lucent brightening mask. It doesn't make you look "whiter" lol, but it brings out the "youthful" look that your damaged skin have been hiding all this time. The price: Outrageous! lol It's like $10 for one mask packet. But if you have Macy's 10%-15% coupon, you might get yourself a deal.

OKAY!
THANKS FOR READING!
X

O

X

O